CHIROPRACTOR Boynton Beach FL
Welcome to MDR Advanced Medical Associates located at 1899 North Congress Avenue Suite 9 in Boynton Beach, FL. We understand that choosing a chiropractor is a big decision. This article will help you learn the basics of chiropractic care. Please don't hesitate to contact our Boynton Beach chiropractors with any further questions you have. We are here to help you achieve your goals.
MDR Advanced Medical Associates
It has been such a privilege to be able to connect with and serve the women, men and children of our community. When I opened my door in 1992, I had a clear vision in my mind of the type of service I wanted to provide, Holistic HealthCare for:
Every Body
Every Age
Every Stage of Life….
Almost thirty years later, I am proud that we at MDR Chiropractic & Physical Therapy continue to serve our patients with dedication, respect, and compassion. When you visit our office, you will meet a team of experienced Chiropractors, skilled and talented licensed therapists, and friendly assistants that share my vision… ready to listen to you, educate you, and work with you to alleviate your pain and help you achieve optimal health.
OUR PURPOSE
We have a genuine interest in the lives of our patients - whether it is reduced low back pain for an expectant mother, or to take first place in the Boston Marathon, your goals are important to us.
Whether it is improving your golf game or simply getting up without pain. Or maybe having your newborn sleep through the night, your expectations are important to us.
Our Care
We understand that in today's day and age, accommodating a busy schedule and alleviating your insurance and payment concerns are an intricate part of your healthcare. I, along with my team of professionals, believe in the value of wellness care for you and your family.
We would appreciate the opportunity to delivery quality healthcare that will make a difference in your life. We are conveniently located off of I-95 on Gateway Blvd on the corner of Congress and Gateway, right next to Kohl's. Feel free to call our office at (561) 731-3361 to schedule a complimentary consultation.
TRUSTED CHIROPRACTOR: READ OUR REVIEWS
OFFICE HOURS
Monday
9:00am - 7:00pm

---
Tuesday
Closed
---
Wednesday
9:00am - 7:00pm

---
Thursday
9:00am - 5:00pm

---
Friday
9:00am - 7:00pm

---
Saturday
Closed
MDR Advanced Medical Associates
1899 North Congress Avenue Suite 9
Boynton Beach, FL 33426
(561) 731-3361
HOW TO CHOOSE A Boynton Beach CHIROPRACTOR
The following pointers can be useful in helping you find the best chiropractor for you in Boynton Beach. Often times when people are looking for chiropractor in Boynton Beach, they simply go straight to Google and choose the first result they see.
However, a chiropractor who is coming up first in a Google search should not automatically become your first choice for care. Consider the following steps to find the best chiropractor for you.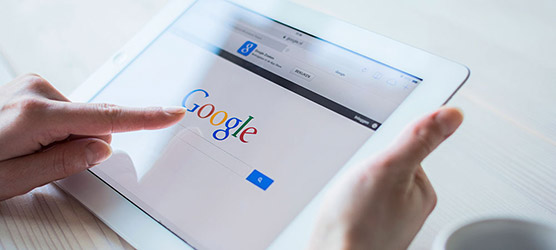 Time Needed: 5 minutes
Total Cost: USD 0.00
THE 4 SIMPLE STEPS TO CHOOSING A Boynton Beach CHIROPRACTOR
Step 1: Start a Google Search
First, enter any of the options below in the search bar:
Chiropractor Boynton Beach
Chiropractor 33426
Chiropractor near me
Best chiropractor in Boynton Beach

Step 2: Check Out Their Website
The top Boynton Beach chiropractors put just as much thought into their site as they do in their overall practice. In looking over their website, you should get a sense if they might be the best chiropractor for you.

Step 3: Read Their Reviews
Find the Google Business Page of a chiropractic office you are considering for care. It's one thing for a doctor to claim they can help, it's another to see patients leave their happy reviews providing proof.

Step 4: Call The Office
After getting a general overview of what the clinic offers, call the the office to see if they match the messaging that their site and Google My Business have portrayed. After a brief talk with the office, you will find out if they are the the right fit for your health goals.